(close) X
Run Slideshow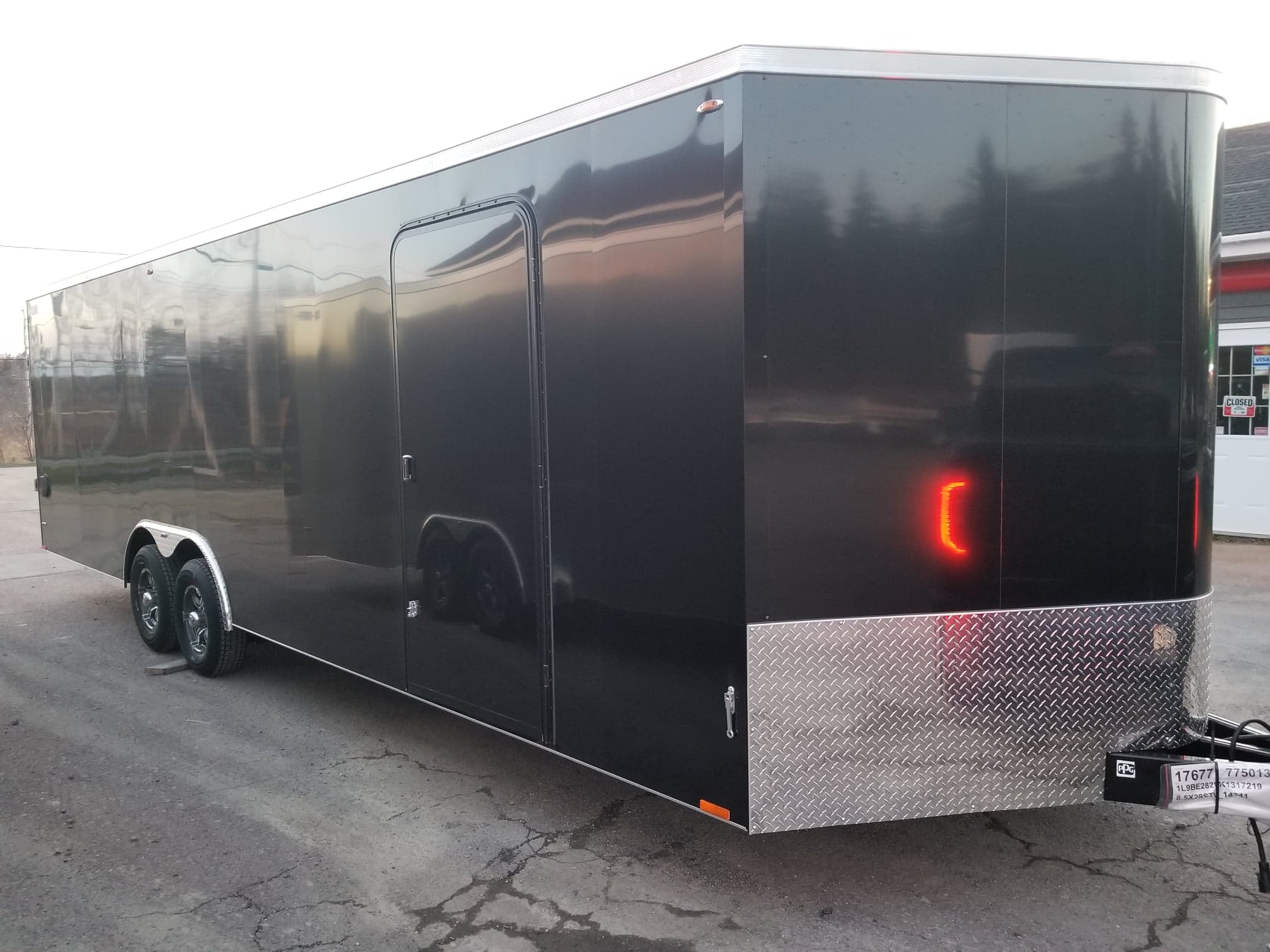 Condition: New
Stock #: LG018-K1317219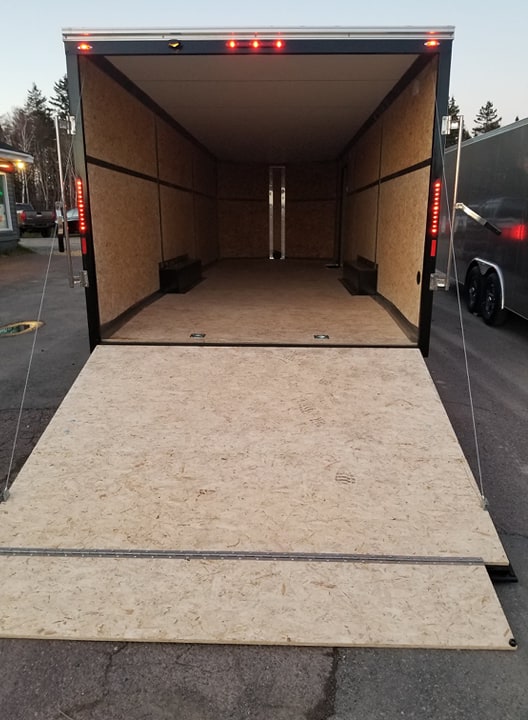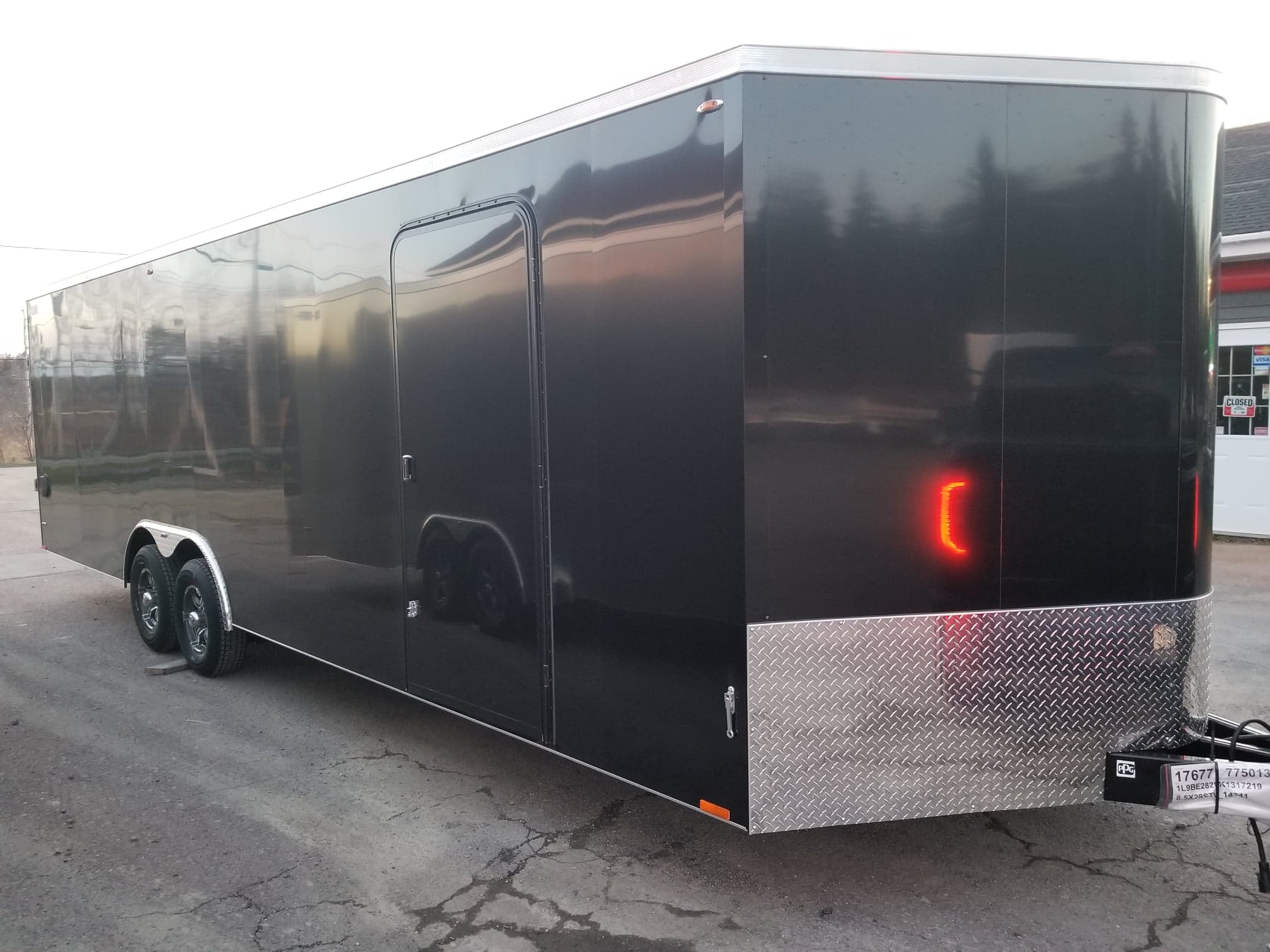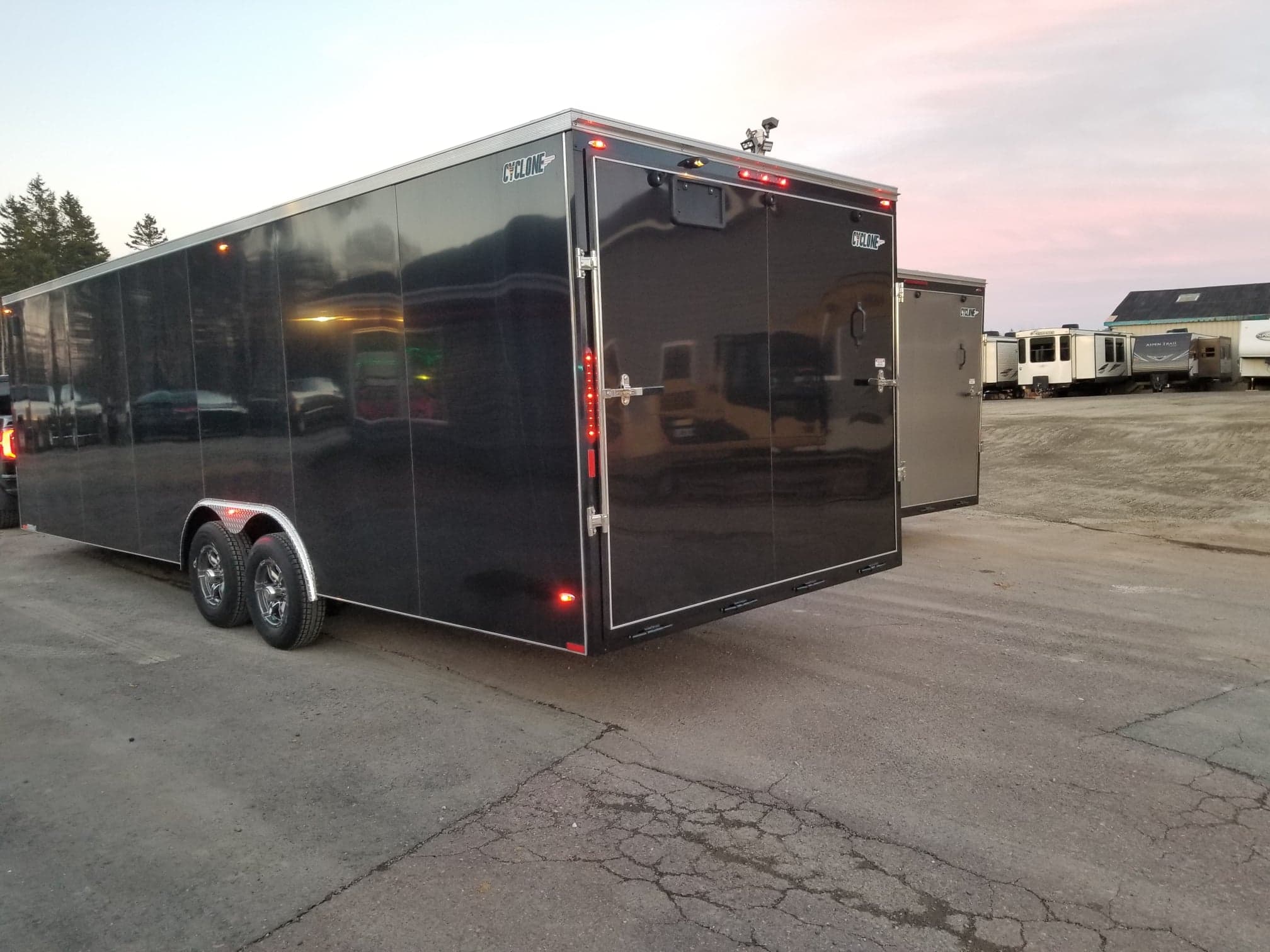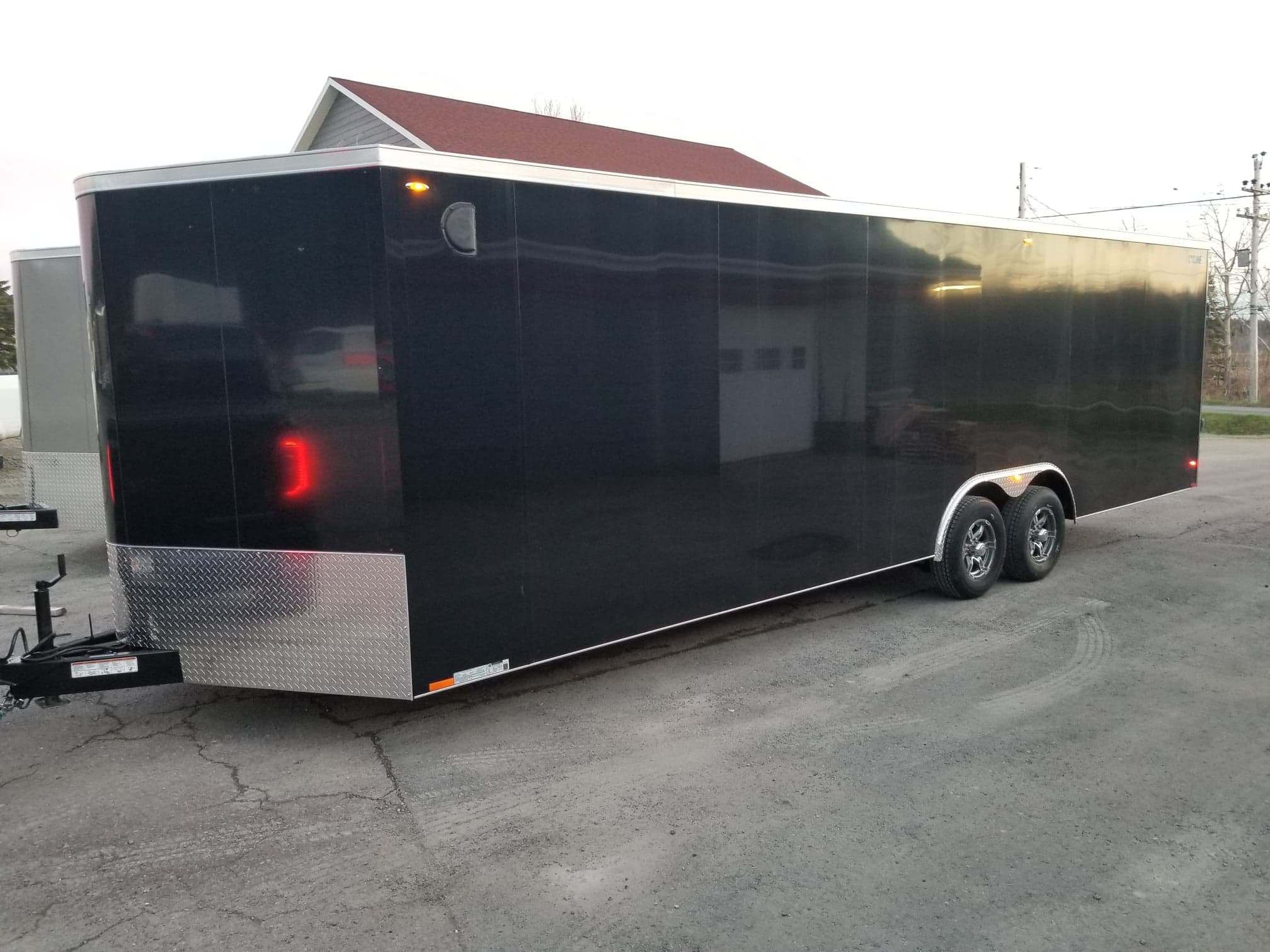 LEGEND. Buy it for LOOKS…Keep it for life!!!
8.5x28STV – CYCLONE 8.5 V-NOSE AUTO HAULER – BLACK
HEIGHT: STANDARD 78" INTERIOR HEIGHT
BEAVERTAIL: 48" NO-SHOW
TANDEM AXEL 2 X 5200LB 5-BOLT SPRING BRAKE 94.5/73.5 #965
DELUXE PACKAGE: ALUMINUM WHEELS & STAINLESS STEEL BARS
REAR DOOR: RAMP
SIDE DOOR: RADIUS 36X74 CURBSIDE/BLACK FRAME
SINGLE COLOR: BLACK
DOME LIGHTS: (2) RECTANGULAR LED DOME LIGHTS W/12V SWITCH
5000# D-RINGS (4) INSTALLED
GVWR: 9990LBS
MAX CARGO WEIGHT 5940LBS
Year
2019
Specifications
Mileage
0.0
Color
BLACK
GVWR
9990LBS
Disclaimer

ALTHOUGH THIS SITE CHECKS REGULARLY WITH ITS DATA SOURCES TO CONFIRM THE ACCURACY AND COMPLETENESS OF THE DATA,
IT MAKES NO GUARANTY OR WARRANTY, EITHER EXPRESS OR IMPLIED, INCLUDING WITHOUT LIMITATION ANY WARRANTY OR MERCHANTABILITY
OR FITNESS FOR PARTICULAR PURPOSE, WITH RESPECT TO THE DATA PRESENTED IN THIS REPORT. USER ASSUMES ALL RISKS IN USING ANY
DATA IN THIS REPORT FOR HIS OR HER OWN APPLICATIONS. ALL DATA IN THIS REPORT ARE SUBJECT TO CHANGE WITHOUT NOTICE.