(close) X
Run Slideshow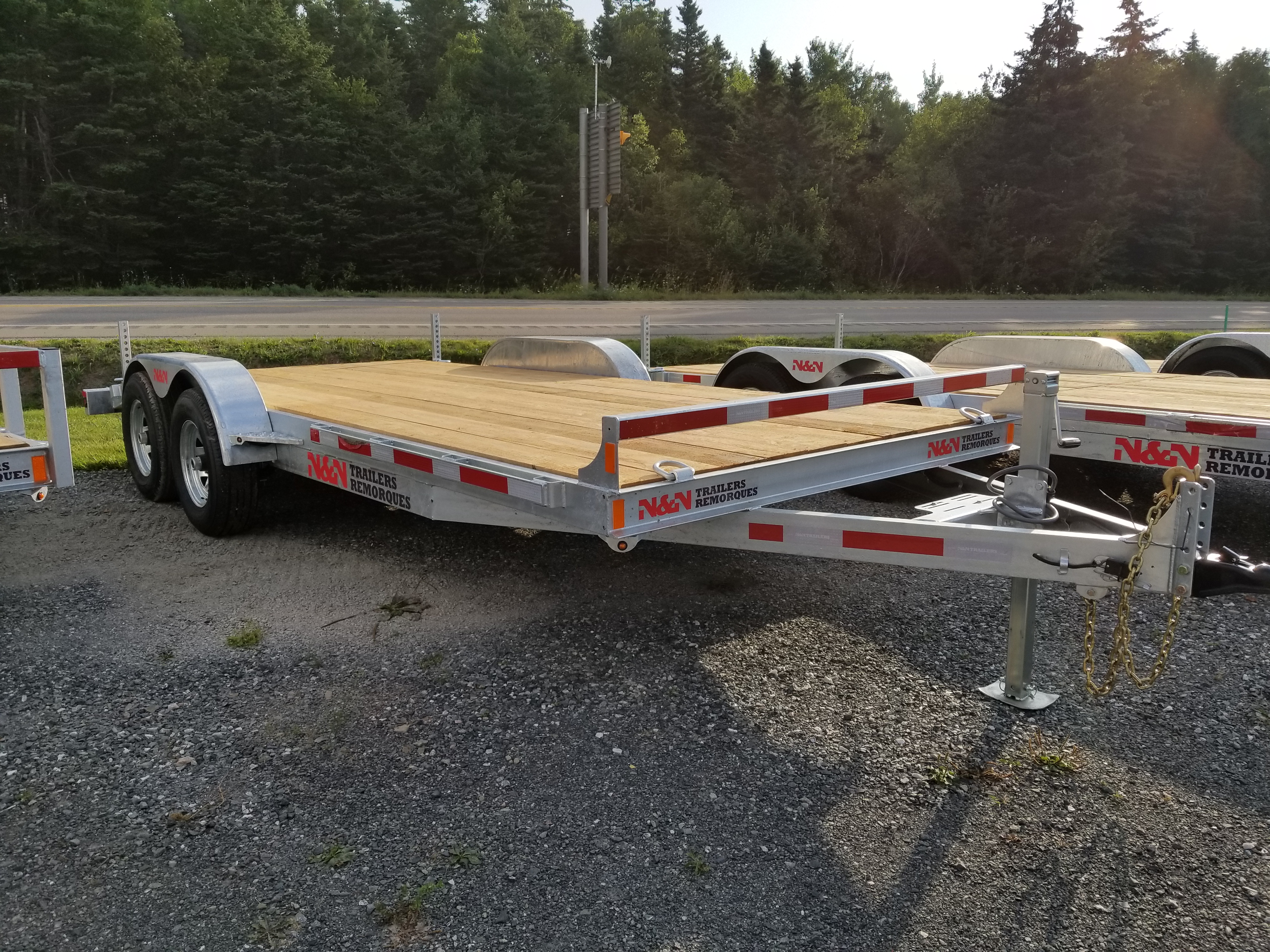 Condition: Pre Owned, New
Stock #: 3095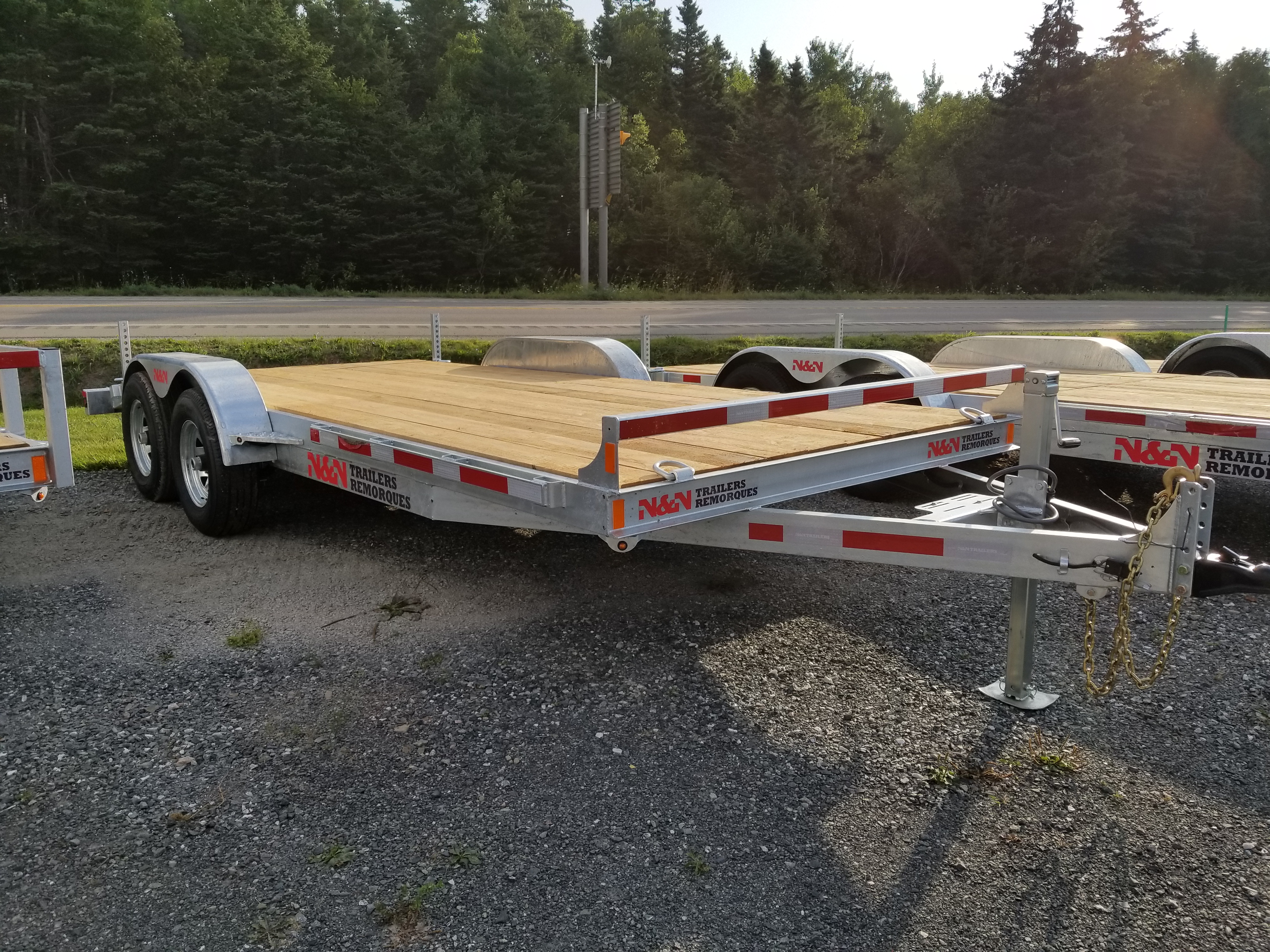 STANDARD FEATURES
Galvanized axles
• Heat shrink connectors
• Cold-weather harness
• Adjustable coupler – 5 positions
• Slipper spring suspension
• 5″ channel frame
• LED lights
• Radial tires on galvanized rims
• 24″ground clearance
• 7,000 lb drop-leg jack
• Under frame ramps
• Pocket side with flat bar
• Stabilizer legs
• Choice of 2-foot drop or straight loor
• 4 x welded D-rings
• Cross members on 16″ C/C
SPECIFICATIONS
USABLE WIDTH: 82 inches
USABLE LENGTH: 216 inches
AXLES: 2 × 5,200 lb
BRAKES: Electric
TIRES: ST-225/75R15 8 ply
WEIGHT WHEN EMPTY: 2,225 lb
LOAD CAPACITY: 8,333 lb
TRAILER LENGTH: 268 inches
TRAILER WIDTH: 102 inches
FLOOR: 2 × 8 spruce planks
RAMP CAPACITY: 10,000 lb
FINISH: Hot dipped galvanized
Year
2019
Specifications
Mileage
0.0
Color
HOT DIPPED GALVANIZED
Length (in.)
294"
Width (in.)
102"
# of Axels
2
Disclaimer

While every effort is made to ensure the accuracy of the information contained on the our inventory pages, the information herein is subject to change and updates.
We do not assume responsibility and are not liable for any decisions based upon the information presented. Please contact the dealership to confirm all prices, offers and vehicle specifications.