(close) X
Run Slideshow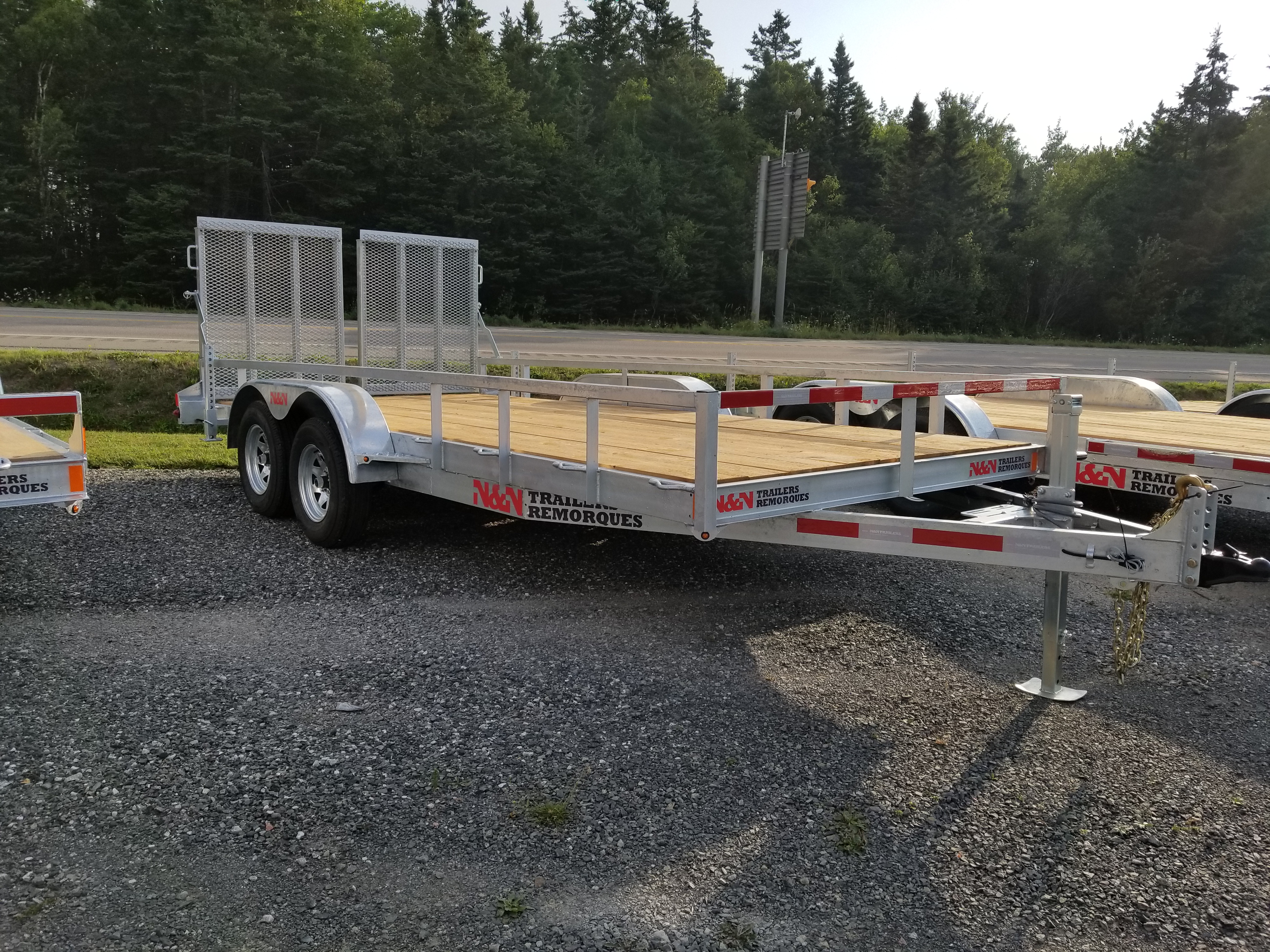 Condition: New
Stock #: 3100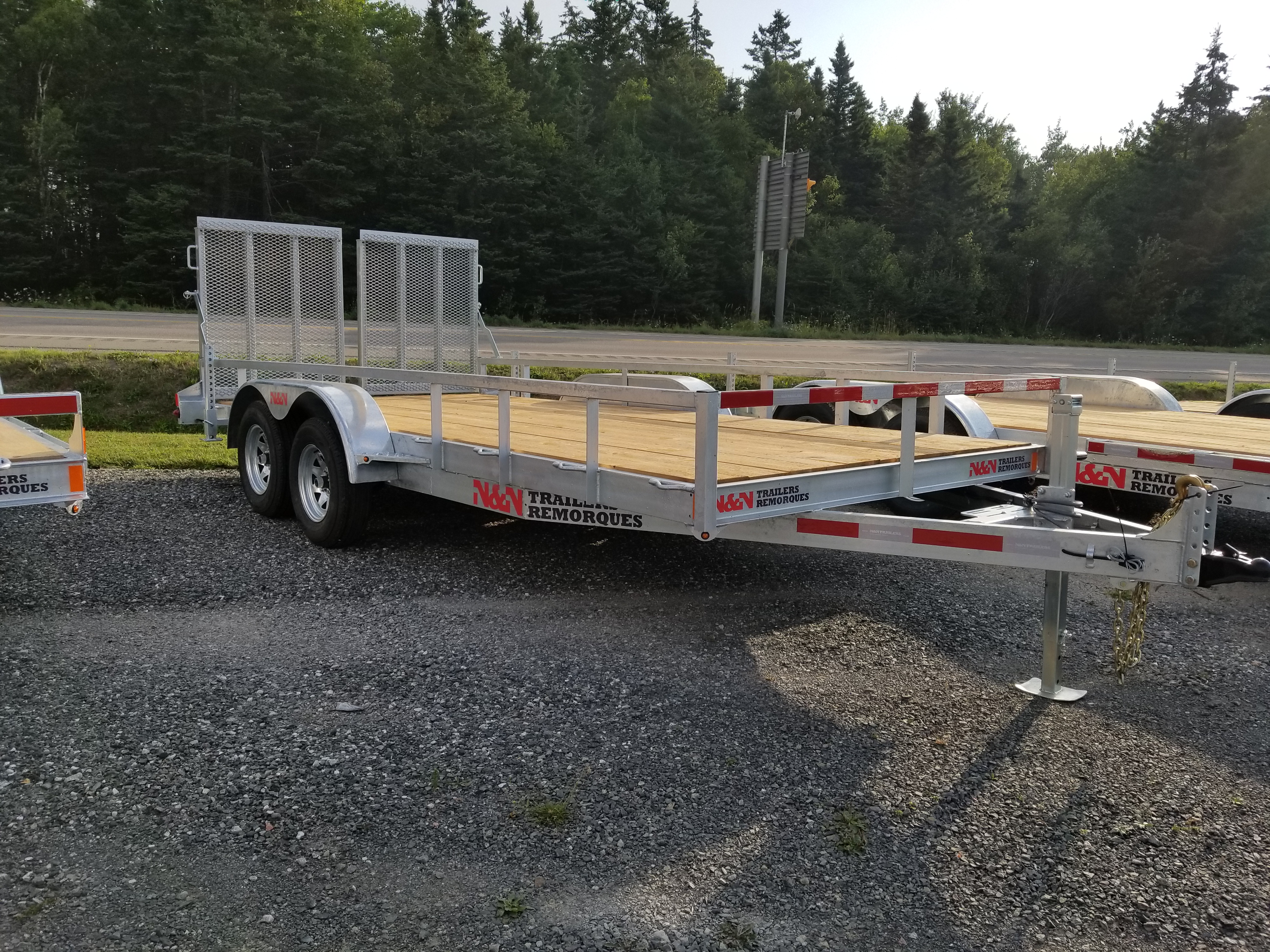 Landscaper Series equipment transport trailers are by far the toughest in their class. With their numerous superbly designed standard and optional
features, they can haul the heavy equipment that's required by landscapers, among others.
STANDARD FEATURES
• Galvanized axles
• Heat shrink connectors
• Cold-weather harness
• Adjustable coupler – 5 positions
• Slipper spring suspension
• 5″ channel frame
• LED lights
• Radial tires on galvanized rims
• 24″ ground clearance
• 7,000 lb drop-leg jack
• Stand-up split-gate ramps
• Rod to attach binder on each side
• 12″ high open side
• Stabilizer legs
• Cross members on 16″ C/C
SPECIFICATIONS:
USABLE WIDTH; 82 inches
USABLE LENGTH: 192 inches
AXLES: 2 x 5,200 lb
BRAKES: Electric
TIRES: ST-225/75R15 8 ply
WEIGHT WHEN EMPTY: 1,900 lb
LOAD CAPACITY: 8,690 lb
TRAILER LENGTH: 250 inches
TRAILER WIDTH: 102 inches
FLOOR: 2 x 8 spruce planks
RAMP CAPACITY: 4,500 lb
FINISH: Hot dipped galvanized
Year
2019
Specifications
Mileage
0.0
Color
HOT DIPPED GALVANIZED
Length (in.)
246"
Width (in.)
102"
# of Axels
2
Disclaimer

ALTHOUGH THIS SITE CHECKS REGULARLY WITH ITS DATA SOURCES TO CONFIRM THE ACCURACY AND COMPLETENESS OF THE DATA,
IT MAKES NO GUARANTY OR WARRANTY, EITHER EXPRESS OR IMPLIED, INCLUDING WITHOUT LIMITATION ANY WARRANTY OR MERCHANTABILITY
OR FITNESS FOR PARTICULAR PURPOSE, WITH RESPECT TO THE DATA PRESENTED IN THIS REPORT. USER ASSUMES ALL RISKS IN USING ANY
DATA IN THIS REPORT FOR HIS OR HER OWN APPLICATIONS. ALL DATA IN THIS REPORT ARE SUBJECT TO CHANGE WITHOUT NOTICE.