We are an official dealer for N & N Trailers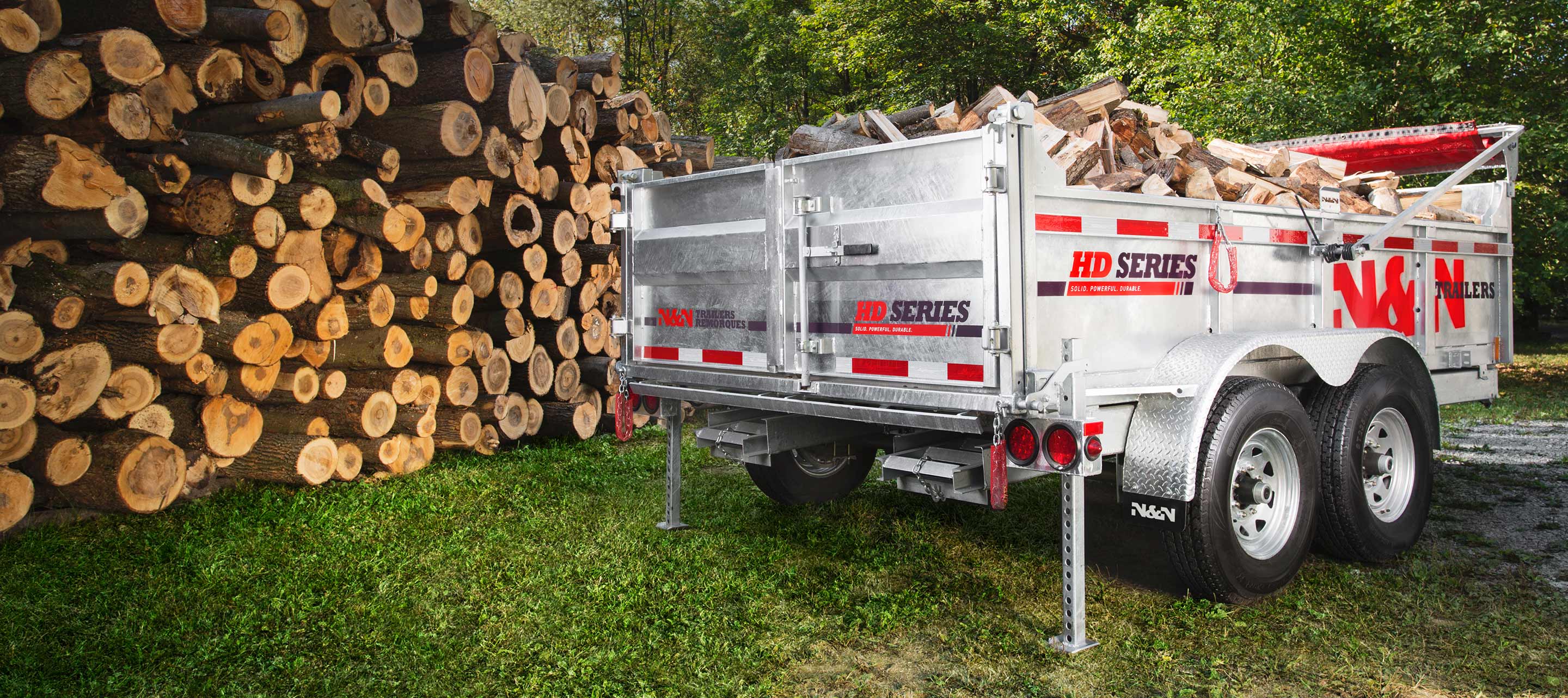 Whether hauling firewood or a big load of gravel, our dump trailer's reinforced floor and high-power angled telescopic cylinder ensure efficient and worry-free operation.
Two versions are available:
a versatile low-weight and easy-to-maneuver model for light work, and a heavy-duty massive built version for serious jobs.

[FIND OUT MORE]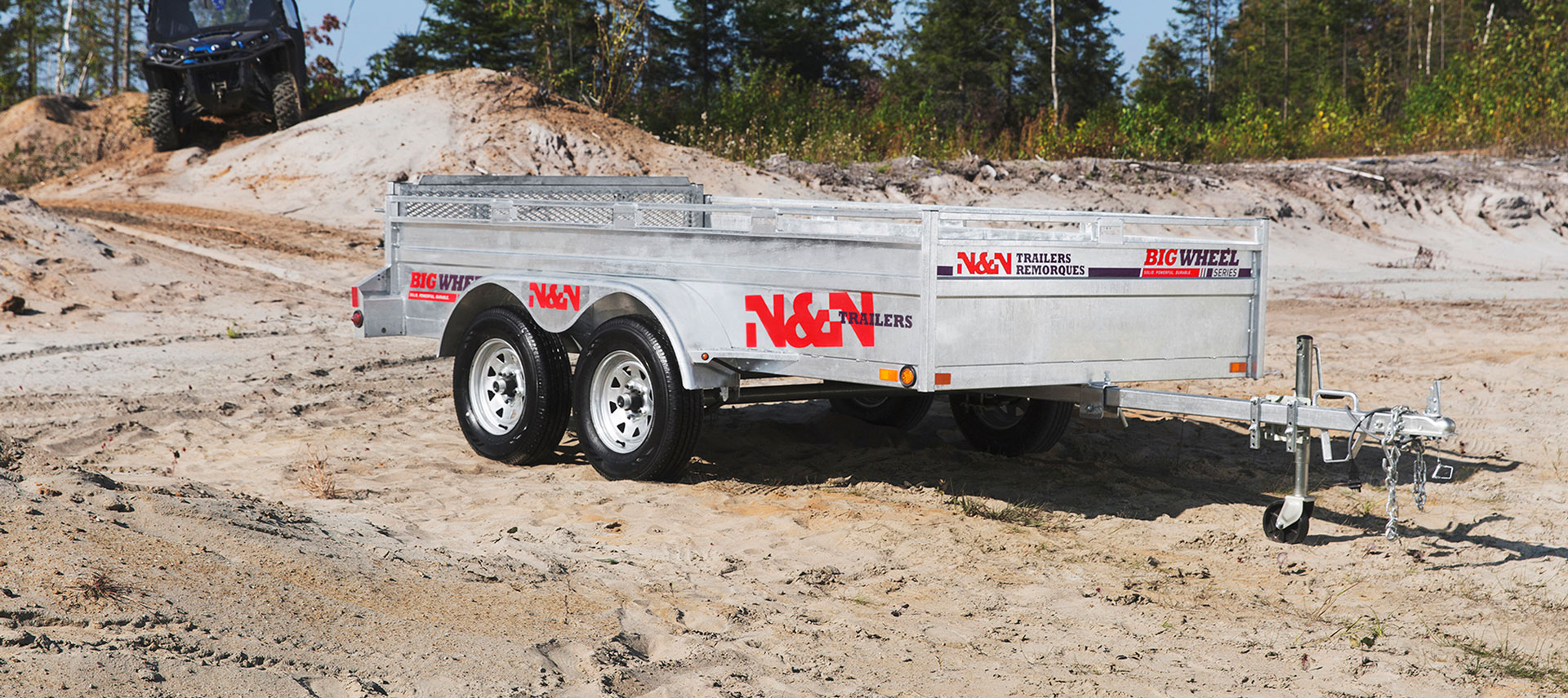 With one or two axles, our tough and durable utility trailers are perfect for small chores around the house or getting away from it all with your ATV or snowmobile in tow. They can follow you everywhere!
UTILITY TRAILERS THAT STAND OUT FOR THEIR SAFETY AND DURABILITY
Our utility trailers offer you more because we believe that even the smallest job transporting materials or equipment deserves the best in safety and durability.

[FIND OUT MORE]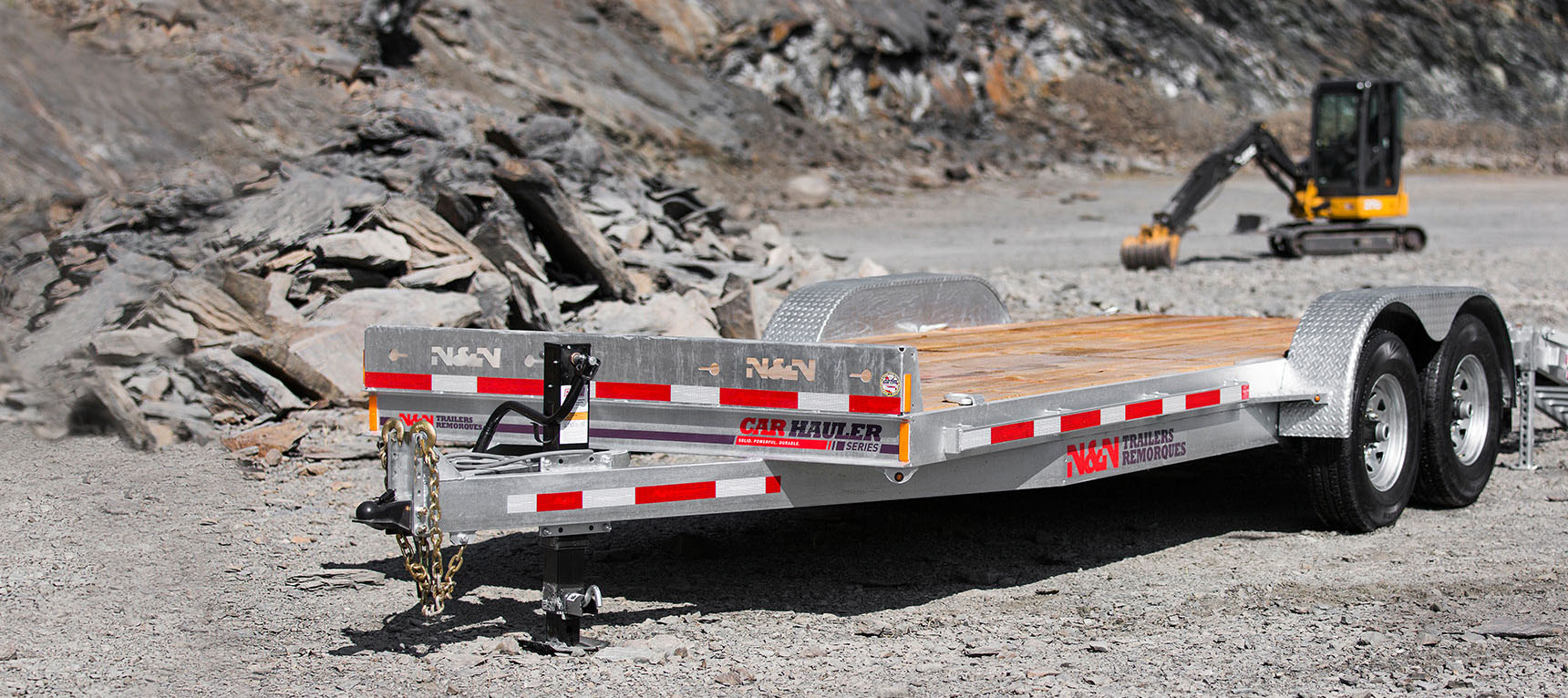 Cars, earth-moving equipment, small machinery…
our versatile trailers can transport it all! Because they're built tough, they can take it almost anywhere.
What could be more reliable than your N&N trailer?
TILT PLATFORM TRAILERS THAT CAN BE CONFIGURED TO MEET YOUR NEEDS.
With tilt or non-tilt platform, our rugged equipment transportation trailers are expertly designed with several standard features to increase safety and efficiency.

[FIND OUT MORE]